Tailings & Heap Leach Design Experts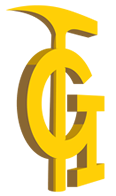 "Our Clients are First,
the Team is Second,
and I am Third."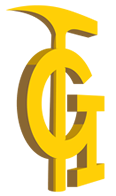 "Although I am relatively new to the Tierra Group Team, I am still deeply humbled to be able to say that I am part of such an amazing Team! Every single day I see how our credo is deeply ingrained in everything that we do, and propels us to the next level."
Bob Beach, Tierra Group International, Ltd.
"Wow! Congratulations Tierra Group!! It doesn't seem like 5 years already! 5 great years of very good work. Thanks for that!"
Maria Alejandra Gomez, Environmental Director, Mina El Mochito
"By providing excellent service during design, construction, expansion, and operations Tierra Group International has become an integral part of our La Libertad tailings storage team.  Their ability to provide professional field and office engineering as well as on-site training makes Tierra Group International our primary resource for geotechnical and tailings projects."
Peter Montano, Manager, Mine Engineering, B2Gold Corp.
"...the kindness, love and grace Tierra Group shows to others (especially its clients...) is rare...Tierra Group is gold..."
Reneé A. Carmody, Lewis Roca Rothgerber LLP
"…firstly I want to tell you that it was a pleasurable experience for us to have Tierra Group involved in our Phase III Facility; initially preforming a peer review of the phase III design and later the QA/QC of its construction. Having said that it is my opinion that we would like to continue our relationship with Tierra Group going forward."
Rick Irvine, Gold Resource Corporation
"With the complex tailings storage system at our El Limón mine we needed a flexible and creative team to help us build a new facility and maintain our existing facilities.  Tierra Group's depth and breadth of ability and experience has been called upon many times over the past three years and they continue to provide us with site-specific solutions."
Peter Montano, Manager, Mine Engineering, B2Gold Corp.
"...our long association has been because Tierra Group has consistently offered superior value, at a fair price that you have personally backed up with often creative, out of the box solutions. And this in an area of our industry - basically waste disposal - that isn't at all sexy, but has absolutely no room for failure."
Robert Byrd, Santacruz Silver
"Knight Piesold has been assisted by Tierra Group on a few key assignments and found the people and overall experience to be excellent."
Tom Kerr, President, Knight Piesold and Co.
"You have a great company, great people and work hard. We are fortunate to also have a great friendship with all of you."
Dale Howell, President, The Mining Record
"Julio, good evening ... I just wanted to write you about the course ... very good ... we were satisfied ... .very good teaching team that you have..."
Ronald Callo, Geotechnical Department Project Lead, Southern Peru Copper
Tierra Group is the consultancy of choice for the top talent in the mining industry.
Latest News
Team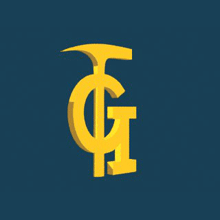 MEET THE TEAM
Featured Teammate
Shyanne Wilson
Ms. Wilson is a Geological Engineer with over 2 years of experience in construction quality…...
READ MORE